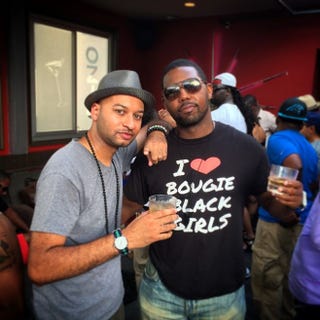 Yup, it's true. You're not dreaming. No need to pinch yourself. Both the Bougie Black Girl and the I Love Bougie Black Girls t-shirt campaigns are back, again. This time, however, while the Bougie Black Girl shirts and hoodies are black, the I Love Bougie Black Girls tees and hoodies are gray.
You can visit the VSB store for both campaigns.
Or, just go directly to Teespring.com/bougieblackgirl2…
…or…
…Teespring.com/ilovebougieblackgirlsgray.
(Imagine these awesome shirts, but in gray.)
Both campaigns end in 10 days.
(Also, if you've purchased one of these shirts before and you want to be a part of the promos, send a pic of you in it to contact@verysmartbrothas.com. Thanks!)