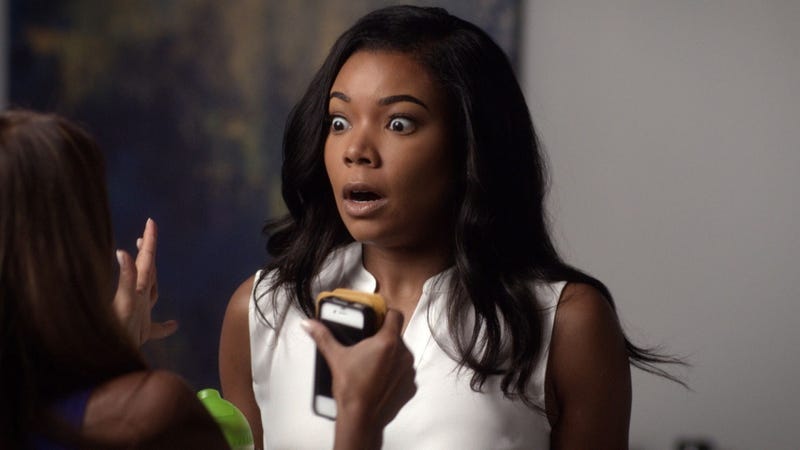 The last year of my life has been a whirlwind of good fortune—research grants, meeting awesome new people, graduation, new job, and a lot of other stuff that's mainly related to uncomfortably sexual experiences with food I can't really afford. But if there's one thing I can just about count on as a single young woman living life in the city, it's crazy, terrible shit happening in bed. I could write you a solid hundred pages of what's wrong with sex education in America—especially as it relates to women's bodies—but instead, I'm hoping to give you something a little more practical to work with; stories of the more ridiculous things that have happened to me while doing the perpendicular tango. And no, I don't actually call it that, but I'm a jerk and I'm entirely hoping you got a ridiculous mental image.
And, for those of you who have already discovered sustained peace in your sex lives, just take this entire series as a reason to never, ever, ever fuck a writer. Badly, at least.
---
We'll start with a mild one. This dude was sort of different for me. I met him on OKCupid, where he seemed pretty attractive. Nice smile, good height, locs when I was still going through a locs phase. We exchanged numbers, and after a particularly flaky month on my end, we finally decided to hang out. He invited me to a bar in Manhattan; and I have to say, since we both lived in Brooklyn at the time, this should have been red flag number one. I lived off the J, he was in one of those dead zones where no train in particular is nearby. This was not logistically sound.
Anyway, I got to the bar and he was running late. I checked everything out in the meantime—the bar seems cool enough, but it's really, really dark. I also can't help thinking that this looks like every dive bar in Brooklyn that is not a 40-minute train ride away, but, positive thinking. Finally, my date arrived, and I stopped going through my customary why-am-I-in-Manhattan mantra. He looked… okay. Not as good as he did in his pictures, but also not bad enough to cancel the date immediately by far.
Anyway, we got to talking, and we hit it off. I was actually pleasantly surprised by how well we were clicking at this point—he got every video game, music, movie, and TV reference I made. Needless to say, I was impressed. I was also enjoying the liquor here, even though it was overpriced for the quality and amount. Again, Manhattan. I won't mention that I was paying for my own drinks in a bar in Manhattan I was invited to by this guy because that would be petty. Also, he was drinking vodka neat, and while I get that everyone has experienced a little bit of self-hate before, I didn't really understand why he decided to share it on his first date with me.
Anyway, once I was liquored up and laughing, we ended up taking a walk around Washington Square Park. There, an awkward make out session happened—I realized a few minutes after that there were no less than about fifteen kids playing in this weird rope jungle gym thing maybe twenty feet on front of us—something between monkey bars and a large hammock. Luckily, it was dark enough that no one saw us, I ended up repeating to myself for the rest of the week. Eventually, we got kicked out due to the park closing. Sidebar: as a Cleveland girl whose teenage sex life largely relied on vacant, poorly lit public spaces, I didn't realize parks closing was even a thing. Anyway, we went back to his place. I'll mention again here that dude lived in the middle of approximately nothing transportation-wise. So we got off a train and walked over 20 minutes to his place, and after some bullshitting and that sort of polite let's-pretend-we're-not-here-to-have-sex thing that happens, we ended up messing around a little.
The messing around started off very pleasant. He was still mostly clothed at this point. I enjoyed myself—not to an abnormal extent, I would say, but apparently, I made an impression; I ended up laying with my eyes closed, enjoying a pre-sex orgasm haze, when I felt him lay next to me and move closer to my ear. He immediately blew my momentary high:
"Do you always cum that hard?"

"…"
Umm. Okay. So, first order of business is that the above was my immediate reaction. Deadass—my face was an ellipsis in a thought bubble. I managed to catch the "???" before it happened, fortunately. Second: Why in the name of Aubrey Graham's sentient turtlenecks would you ask me that?! Walk with me for a second.
Let's say the answer is yes. Now everything is awkward for everyone. You're wondering about the sex I have with other people and probably losing that special butterfly feeling you got from inducing some feel-good. Unless you're about to organize an orgy with refreshments for me or do something spectacular with the information, now is not the time for you to ask me about my general sex life and what I'm doing with other people.
Let's say the answer is no. Well actually, no, let's not do that. BECAUSE THE ANSWER IS PROBABLY NOT NO. Unless you happen to have given me the best (or worst) orgasm of my life the first time we have sex, this question will not lead to anything productive. There is no straight answer that will leave both parties feeling comfortable and confident in themselves after the fact. The point is: if you're asking a question in bed and only want to hear a particular answer, don't ask it. You might not have the juice like you thought. His mama called him Clay… I'm probably not gon' call him Daddy. That last sentence makes sense in a dead language. Just take my word for it.
"……………………………Occasionally."
That's what I eventually went with. And despite that answer being a masterwork of tact, restraint, and diplomacy, it was still awkward. Because of course it was.
Anyway, thanks in part to the happy tidings he'd provided just before that moment, things continued on… And then he took his shirt off. Sigh. Siiiigh. I'll just say that what I saw was unsettling. And at this point, the momentum to just ignore it wasn't there. Immediately, I tried to find a way to get out of having sex.
But, while I don't honestly mind a long walk to get to where I need to go, this wasn't the type of neighborhood where I was trying to be out and about at 3am in the morning (especially with post-gasm glow). Long story short… I spent the rest of my night pretending I was in bed with Jason Momoa. Look, I don't want to get into it.
(The real kicker: he gave me a hickey. I should have shredded his sheets.)